Pancreas Transplantation with Custodiol® HTK
HTK is comparable to UW. Both solutions have been shown to be safe for Pancreas Transplantation.11
The key to successful pancreas transplantation is a safe organ procurement and preservation technique.11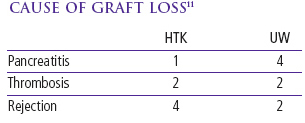 In the postoperative course, both serum pancreatic enzymes decrease rapidly from day 2 with no further significant differences between the two groups of patients.11
… especially in cases of prolonged donor operations, the flush volume should be reduced after the initial rapid flush in order to cool down the organs.11
A lack of technical procurement skills might raise the risk of graft pancreatitis.11
HTK preservation showed equal patient and graft survival rates compared to UW preservation in clinical pancreas transplantation.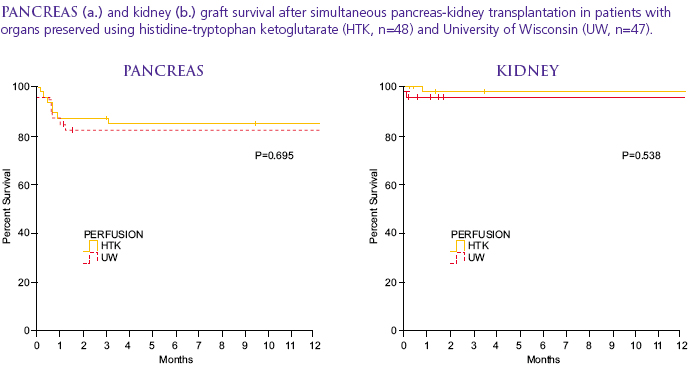 Organ Preservation with Histidine-Tryptophane Ketoglutarate Solution in Clinical Pancreas Transplantation7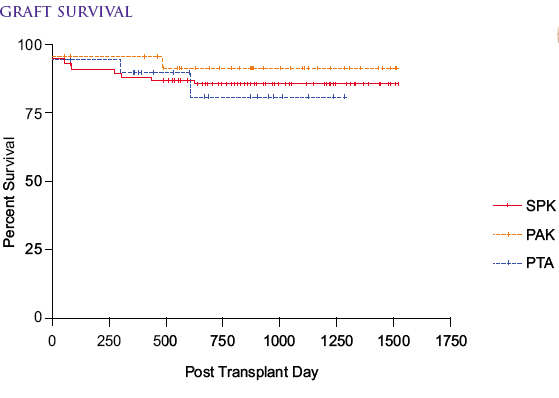 There were no episodes of primary graft function
HTK is safe for pancreas preservation with results comparable to UW. In this study, Custodiol® HTK was found:
…reliable preservation of pancreas allografts in terms of patient and graft survival and early graft function.
All patients are off insulin with excellent glucose control by discharge.
Results consistent with University of Pittsburgh12 and Michigan13 groups in showing no significant difference in early clinical outcomes between UW and HTK cold preservation.
Serum fasting blood glucose and serial amylase remained comparable at all intervals post-transplantation to those of a historical UW cohort.