HOT OFF THE PRESS
The following was submitted and accepted for the TTS meeting in Hong Kong in August – Essential received permission from the lead author to share with you!

Read now!
Recent Study by Dr. Konstandinos A Plestis, Chief of Cardiothoracic and Vascular Surgery, Thomas Jefferson University
Minimally Invasive Aortic Surgery With Emphasis On Technical Aspects, Extracorporeal Circulation Management And Cardioplegic Technique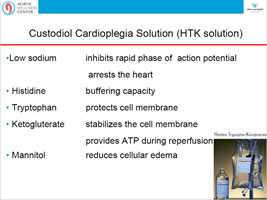 John Fung, MD, PhD

, a pioneer transplant surgeon and newly named Director of the Cleveland Clinic Health System Center for Transplantation recently received the 2015

Thomas E. Starzl Prize in Surgery and Immunology

in May.
The Thomas E. Starzl Transplantation Institute and Department of Surgery at the University of Pittsburgh Medical Center (UPMC) award the prize annually to an international leader in organ transplantation.

Read More…
Dr John Fung recently presented on Organ Preservation Solutions at the ESOT congress. Below is his presentation is two parts.
Studies, Posters and Abstracts